Tucked away on a Wilshire side street [cross street near La Brea] is a little kitchen,
Yuko Kitchen
. What seems to be a local spot for some is a small, homey cafe that serves up Japanese casual cuisine. Jon had read about this place on the
The Hundreds' blog
and wanted to check it out - if it was going to be anything close to the cafes we ate at in Japan, we'd be stoked. In fact, Yuko kitchen was nostalgic to this cute neighborhood cafe in Tokyo that was on the same street as our hotel. We spent most of our lunch talking about how much we wanted to go back to Japan... *UNIVERSE CAN YOU HEAR US* At Yuko, the staff are super friendly and polite and it's hard not to be cheery in such a colorful and vibrant setting. The food was tasty - not too heavy but just enough to satisfy us. Or maybe we just ordered a lot for 2 people... I don't know. Jon and I like to try it all!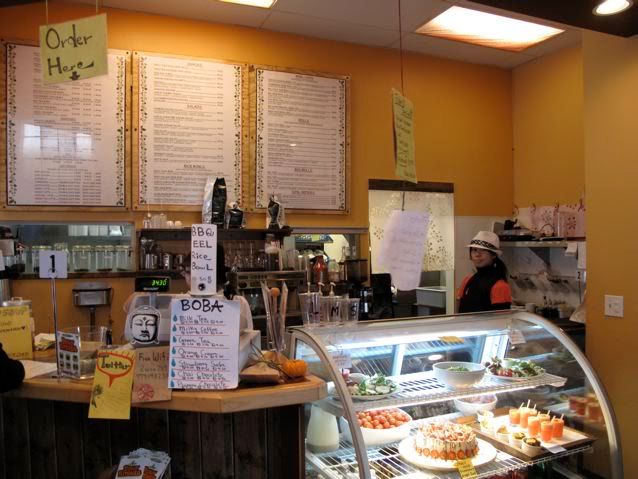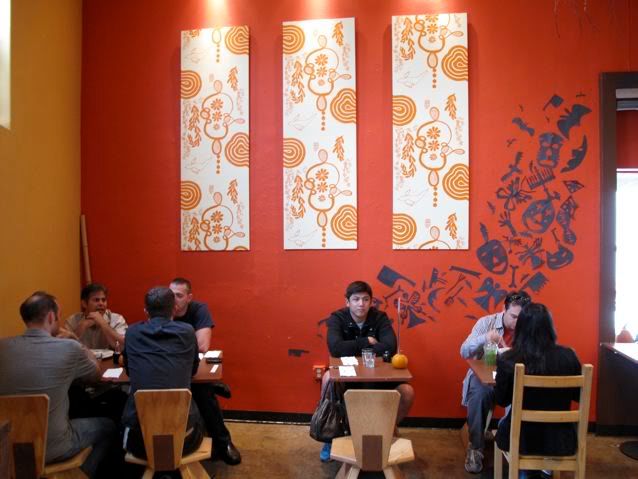 Shishito Peppers