If you're ever at the Westfield mall in Century City and feeling for lunch - or dinner, whatever - don't hesitate to head to the top level and check out your options. The mall's dining terrace houses a high-concept food court that is appealing to the eyes and satisfying to the bellies! There is a world of cuisines for one to try, but let me lead you towards one place in particular:
Take a Bao
- planted in the very center of the indoor food space.
This fairly new stall in the area mixes the old with the new. Taking the traditional steamed bao, they have flattened the dough pita-style and placed in Asian-inspired savory fillings (there's also a fish and veggie choice). You have the option to have your bao in its usual white color, or a healthier whole-wheat. Take a Bao is probably best known for their bao plate, in which you pick 2 baos that are served with a mountain of fresh napa salad. If baos aren't your thing, shame on you, BUT they have other great Pan-Asian options; rice-bowls, salads, noodles, sides and dessert. Jon and I went for the bao plates and between the 2 of us, we tried 3 different baos. After looking through our pictures, it's time for you to take a bao - or two!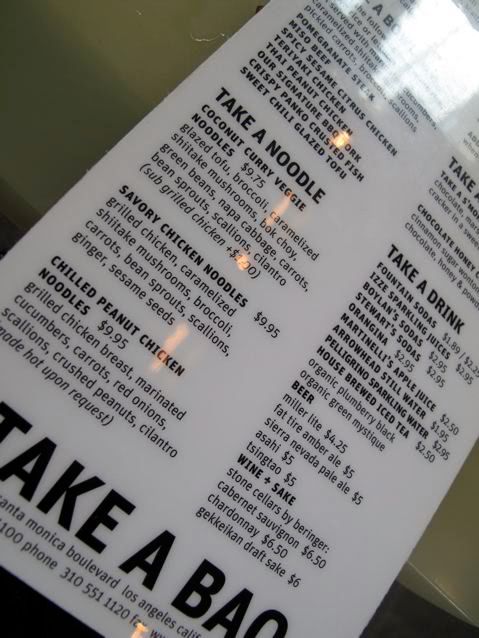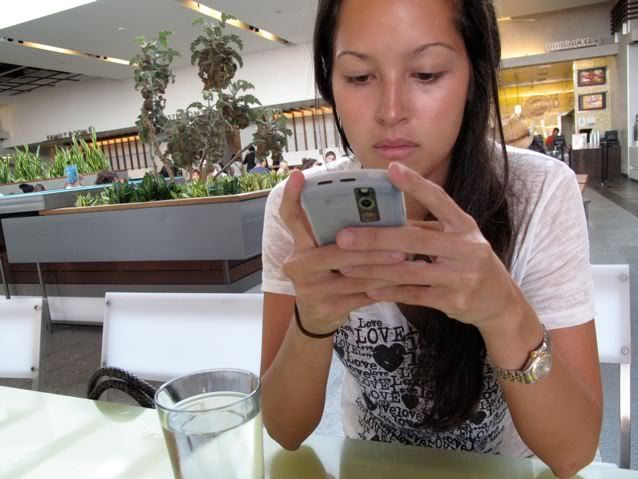 Waiting for my bao...
Red Chili & Citrus Glazed Crispy Chicken Breast, Radish Sprouts, Pickled Carrots, Scallions