Who knew that a converted postal van with chrome rims and a hot-pink top would become the hottest destination to cool you down? The best thing about this "destination" is that, it has the ability to be anywhere and everywhere. Yes, another truck. A dessert truck. I introduce to you:
Cool Haus
!
After lunch, I refreshed my Twitter feed and what do you know, Cool Haus is 3 blocks away from where Jon and I are driving. The day wasn't exactly saying, "I scream you scream, we all scream for ice-cream." The pitter patter of the rain was falling onto the windshield. "Babe, let's just share one," he says. -Silence- "Ok, you can have your own." Yahoo! So we pulled over, Jon stayed in the car, and I returned with 2 ice-cream sammies in a matter of minutes! He didn't think I was gonna forget about him, did he?
Cool Haus proudly serves all-natural ice-cream packed between 2 friendly-sized cookies. They have classic flavor combinations named after famous architects, but you are also free to mix-and-match your own sammy if you like. The ice-cream is of the seasonal variety, so not everything is available at once. Oh, I almost forgot about the edible wrapper... Made out of rice paper and soy based ink, the whole Cool Haus treat is fit to be eaten. My first dessert truck experience - I like!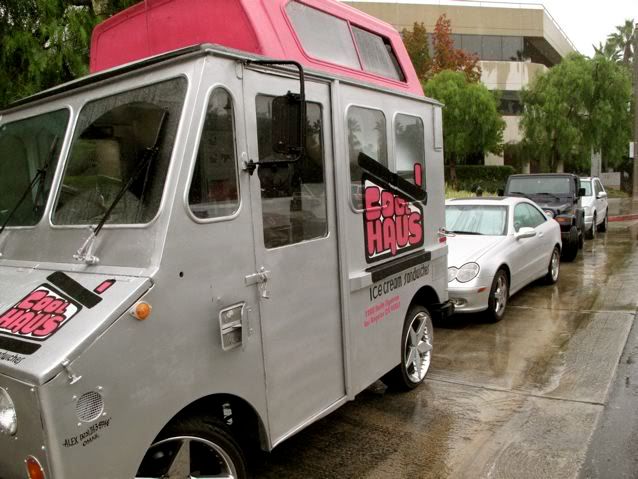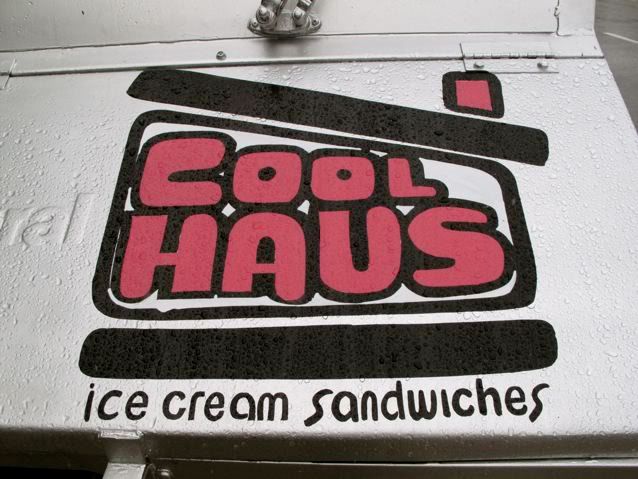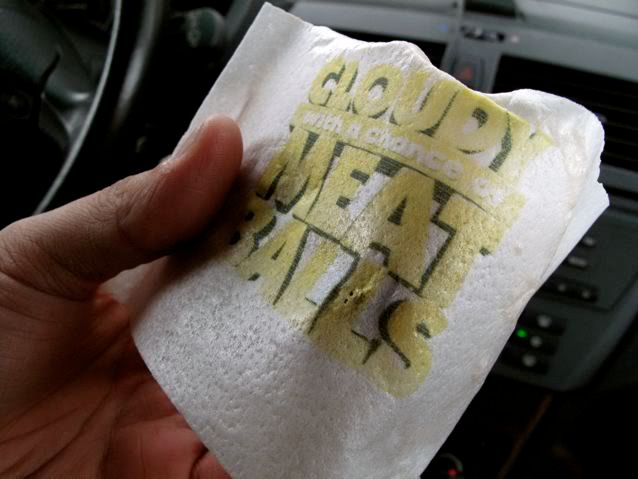 Edible Wrapper Promoting Disney's New Movie