Wow. I just re-visited my "
Thanksgiving 2009
" post on this blog and I can't believe a whole year has passed from then until now. Last year I flew to Manila from LA to spend the long weekend with my family, and now I'm living
with
my family here in Manila. I'm still adjusting to certain aspects of Manila vs. Malibu, but I couldn't be more thankful being closer to my parents and Jon.
This is where I want to be.
Last year there was zero turkey and zero stuffing; this year 2 turkey's and 1 stuffing. Last year we had Chef Fern whip up his culinary dishes in the kitchen; this year we had our friends participate in the "home-made potluck". Last year I made 2 desserts; this year I made 3! Hehe.
Check out the photos below for a few highlights from Thanksgiving 2010... Btw, these photos were all taken by my friend Barry (who made an amazing meat loaf!). I should probably give him a heads up that I'm stealing them for the blog... ;)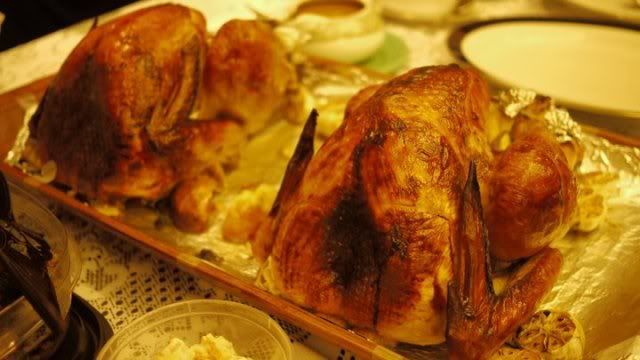 Jon's Masterpieces [so delicious!]
Winner Entry ;) [sorry, i'm being biased...]