It's been a little crazy on my end >> I *finished* college on Tuesday afternoon (!!) and Jon flew in on Tuesday night followed by my parents on Wednesday afternoon. We have many meals planned -yyyyaaaaayyyyyy- and it's going to be a challenge updating the Palette in real-time given all other things going on while the graduation festivities are taking place. Here's the first update...
Last night, Jon and I joined mom and dad for a quiet sushi dinner at Sushi Roku's Santa Monica restaurant. It's such a prime location on the corner of Ocean and Santa Monica Blvd and not to mention walking distance from my parents' hotel. I've been eating at Sushi Roku since my freshman year at college, I always always always have a superb experience when I go. Sushi Roku is under the
Innovative Dining Group
umbrella of which Katana, Lucky Fish, Boa and Robata Bar is a part of as well. Sushi Roku has the most locations - Hollywood, Santa Monica, Pasadena, Las Vegas, Scottsdale.
The Santa Monica branch is clad with lots of darks; grays, blacks, and stone with a little bamboo touches that create an overall Zen-like atmosphere. The background music is sometimes drowned out due to the chatter, cheers and laughter of the many restaurant goers that frequent this always-busy spot. Although the restaurant decor and feel is great, the focus here is definitely the food. I would say they are mainly known for their California-style sushi and modern Asian cuisine. The chefs here are always on the forefront creating innovative plates with a modern twist to traditional Japanese dishes. I'll let the pictures tell the story... Enjoy :)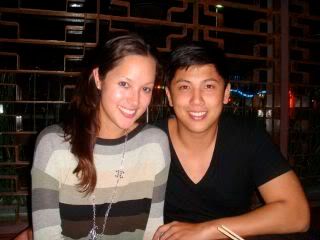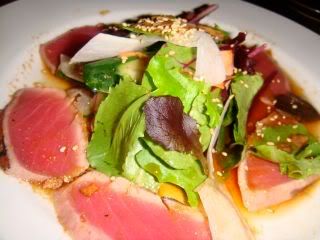 Tuna Tataki Salad w/ Seasonal Vegetables + Garlic Ponzu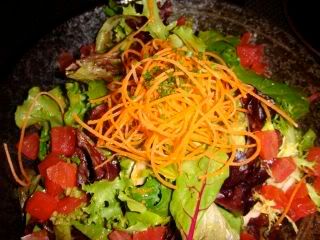 Shima Roll: Shrimp Wrapped Spicy Tuna w/ Cilantro + Avocado