Out with the old. In with the new.
What used to be the old Trilussa on the corner of Brighton Way and Camden has done a complete 360 and is now
Villa Blanca.
Someone should have done some sort of TV show on the transformation of this restaurant space. The innovative interior design is quite different than what was previously more traditional and usual. 3 words to describe the new, visually appealing design and decor: Sultry, White, Clean. The fabulous flower arrangements, stylish furnishings and clean colors create a plush Euro-restaurant experience in the middle of Beverly Hills.
Everyone was pleased with their meal! Take a lookie look...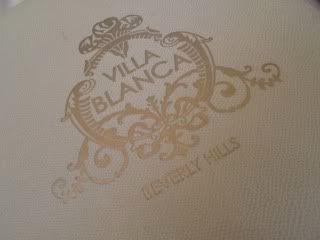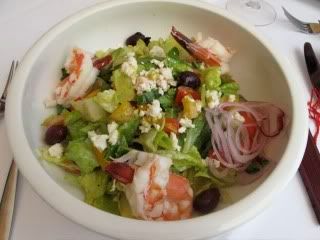 Greek salad with tiger prawns, feta, fresh tomatoes, romaine, avocado, Persian cucumber, Kalamata olives, red onions, and assorted bell peppers with chef's Greek dressing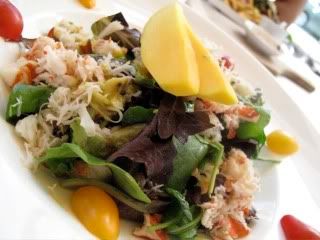 Fresh Lobster & Crab Salad
Organic baby mixed greens and arugula with mango, bacon and cherry tomatoes in our Dijon vinaigrette