I want to go to an international food festival and see a place come alive with scents, flavors and spices from around the world!
Status Magazine
found some info on an international food festival going on in Sydney that came up with a creative campaign showcasing the different countries
coupled with
their native cuisine. Take a look below! How cool, I love it.
What would the American flag look like? Hmmm gimme some ideas!
Some of my favs: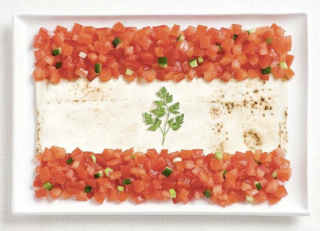 Omg chhhheeeseeee!
*All photos from Status' post
here