The Rambla International Krew -I just made that up and that is what I've decided to call ourselves- went out for Indo night a couple days back. Kezia, our Indonesian representative, shared with us a secret spot,
Simpang Asia
. (Props to them, they have a website!)
I take that back. Maybe not so secret. Every Indonesian Kezia knows in LA was there... Ok, everyone except for her boyfriend. It seems to be a popular hang out spot for the Indonesian community - which makes sense as they provide great local dishes [Cafe] alongside a complete selection of familiar groceries [Marketplace]. The food is a cross between home-cooked meals and traditional "street food." If flavor is your thing, you will not be disappointed!
Whether you are going for dinner, or maybe buying ingredients to make dinner - why not try a completely new cuisine! We went family style... Check.It.Out.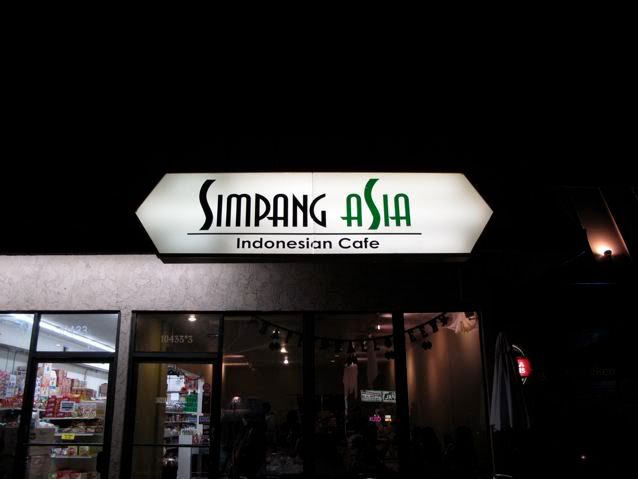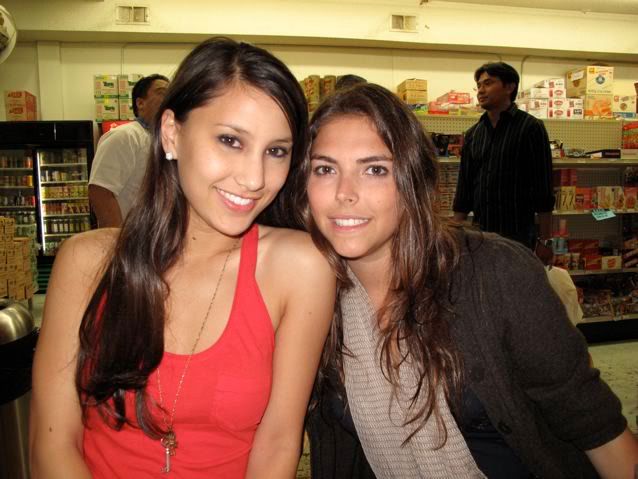 Becca & Stephanie
Nasi Bungkus - banana leaf wrap, steamed rice, chicken curry, beef rendang, egg, spiced potato, vegetable curry
... I bought some fun snacks