Dinner at
Botegga Louie
with some gal pals :) Below is a little photo teaser from our meal at the grand restaurant; check out the actual
Botegga Louie blog
for the real deal.
Interesting way to serve bread, made for a fun picture!
Chunky portobello strips coated in crispy batter. AMAZING. You must MUST order a side of these!
Crunchy trenne with the most tender pieces of rib eye... Really enjoyed this.
I'm such a sucker for the tomato/garlic/olive oil combo; never fails me.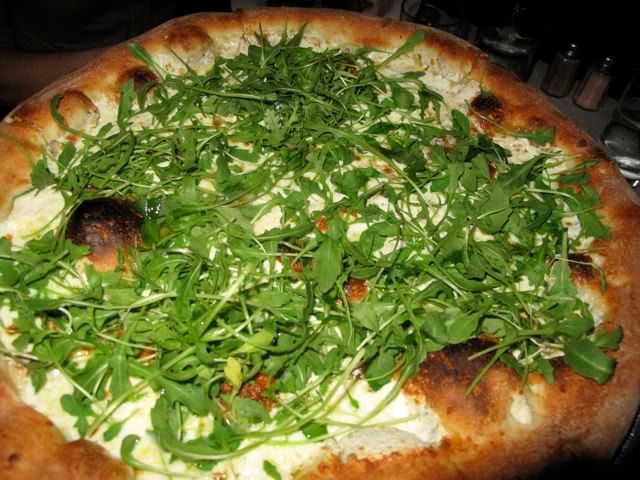 Pizza Bianco - ricotta, mozzarella, granna parmesan, garlic, rocket arugula
Seeing the chefs work and toss the discs of dough in the open kitchen lead me to believe any of the pizzas on the menu are going to be homemade delicious. This one was no exception!