The food, finally, the food!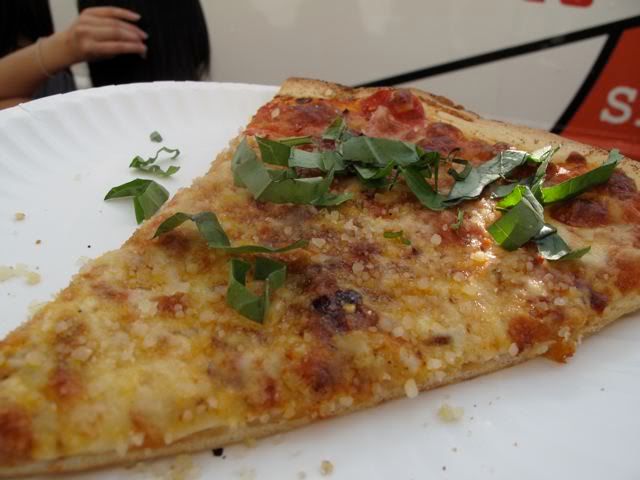 Hot Garlic Pizza from the Slice Truck - this was the first, and only, line we all stood in together. From here on out it was all splitting up...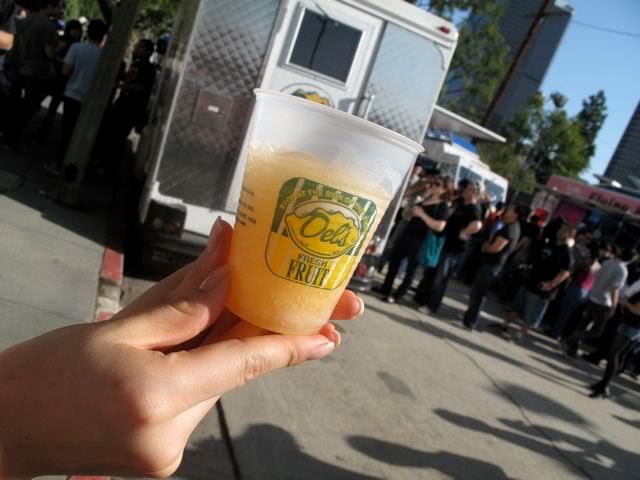 A cool refresher from Del's to keep us from fainting in the heat... Lol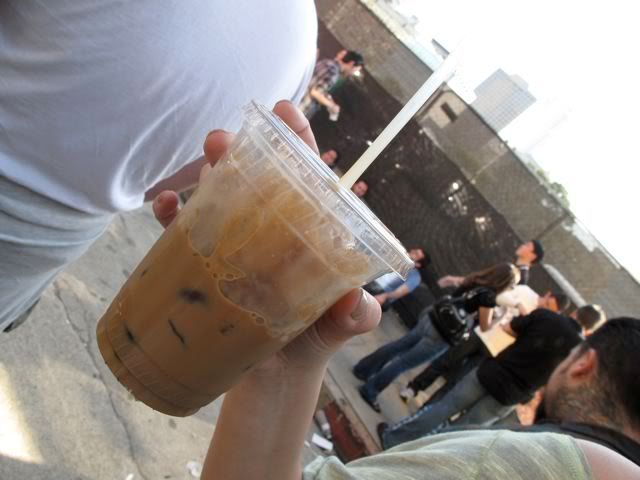 Vietnamese Iced Coffee from a local Vietnamese truck - the local trucks had shorter lines than the newer food trucks...
Cheesy Mac and Rib from The Grilled Cheese Truck - this girl behind me in line was delivered her melt by her sister who waited *2 hours* in The Grilled Cheese Truck line. I hope she enjoyed that sandwich!
BBQ Beef Slider from Uncla Lau's - this was my favorite thing I ate all day! I could eat, like, 5 of these...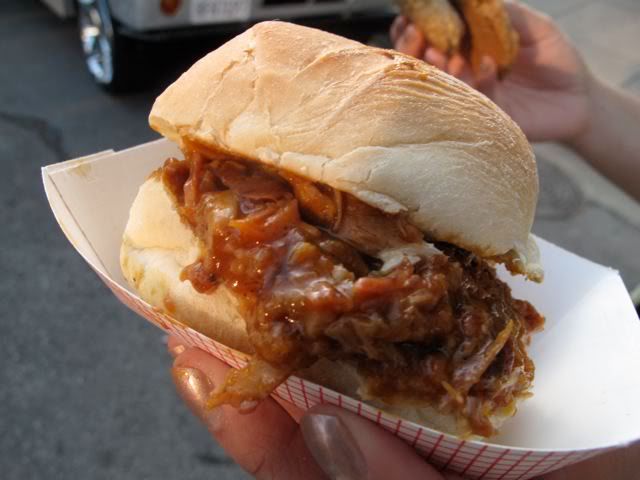 Crack Bar at The Sweets Truck - this was my 2nd favorite thing I ate all day! :)
Red Velvet Cake Sandwich at The Sweets Truck