Restaurant Club 2010 has begun! For our last semester in college, my friends and I started "Restaurant Club" where every week, one of us would pick a place to eat and be in charge of letting everyone know the date/time/place for dinner. Each week, a new person was appointed the role of choosing a restaurant. Whoever was free and not busy with school/work/internships would RSVP and make it there; it always ended up being a good amount of people with a hearty amount of food! We tended to order way too much each and every time.
This year, we decided to start restaurant club again. A few of the same people, and some new faces :) This time, we are allowed to invite guests too. It's really just an excuse for us to catch up over tasty meals! Last week, Lauren picked
La Boheme
in West Hollywood. It was nice because none of us had been before, so it was new for everyone! I like it when the restaurants are one's I haven't been to... Makes it a tad more exciting. We got there early and had the choice of being seated right away in the al fresco dining area. We looked outside and I got the feel of a Tuscan patio, very beautiful. However, our bare legs were kind of telling us to wait a bit for our table and stay inside the crimson room. Ornate chandeliers dangle from the ceiling and rich velvet curtains line the red-themed restaurant. The food was really good and again, we ordered a lot and bareelly had room for dessert. The cuisine is sort of French and Japanese fused together. Although, there is also a small tapas selection which is convenient for bar bites and/or quick meals. We ordered from both menus, take a look!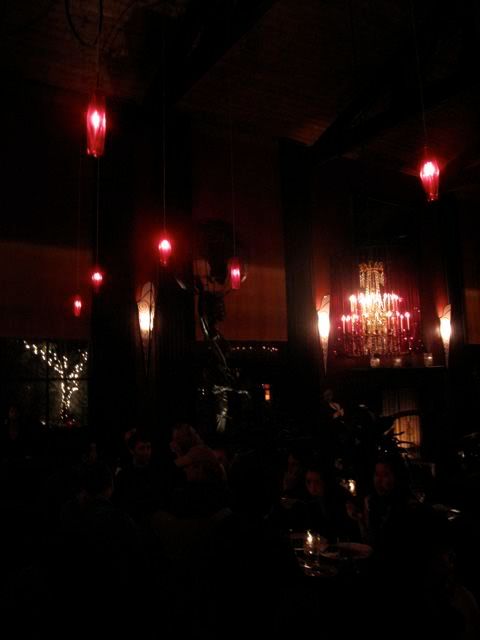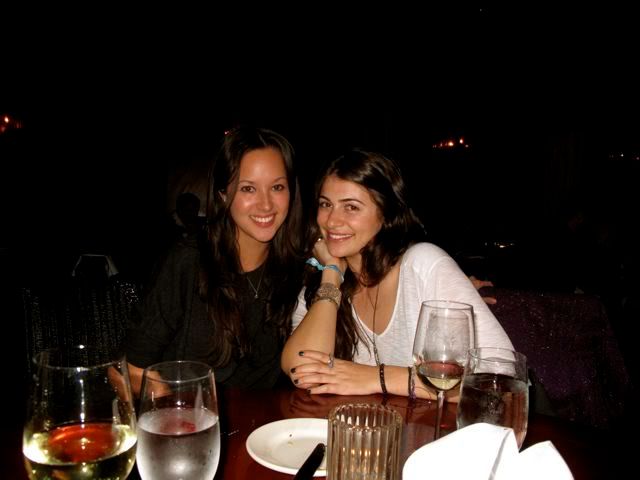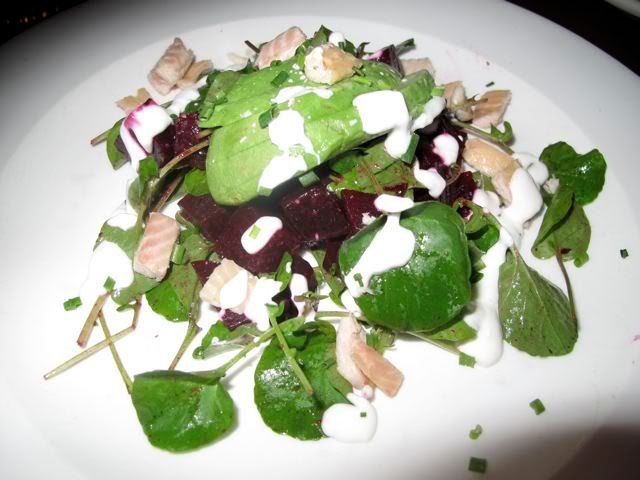 Roasted Beet Salad

Butterscotch Pudding Parfait