This weekend I visited 2 new places: SM Mega Mall [Atrium] and The Kebab Factory. I guess it's kind of a 2 in 1, because The Kebab Factory is in the Atrium section of Mega Mall. Jon and his sisters have been raving about the food here, so I decided it was time to drive Northward and get my eat on. The cuisine is a real medley of Mediterranean, Indian and Persian; it would be hard to not spot something from the menu that you recognize/want to try. Jon and I had the opposite problem - there were too many dishes we wanted to taste!
This casual dining eatery has more of a modern feel compared to other ethnic restaurants that can sometimes go overboard with the decor. I like how they kept it simple, making it easy to focus on the fine, fresh authentic ingredients used in the cooking. Just one suggestion: Open more Kebab Factories in the Makati area! :)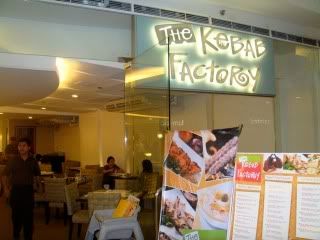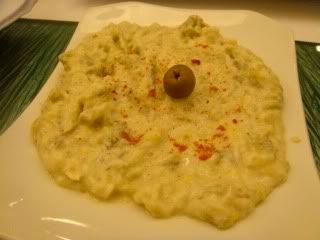 The cheese samosas are cheesy and delicious; dip it in the sweet chutney and you'll be back for more!
The shrimp curry was mild and the sauce is perfect for mixing in your rice.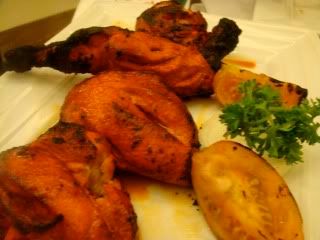 Chicken Tandoori
The chicken was so tender and flavorful, enough so that Jon and I went for the last piece at the same time. "No, you have it." "No babe, you can have it." We split it :)
He's Happy!