Gosh, so sorry for the blog-lag. School is literally taking over at the moment, but I must keep in mind that I'm graduating in **25 days** and soon, all this school work will be a distant memory.
Now, let's get familiar with Manila's tucked away "steak room" on the third floor of an average commercial building. After climbing the cement stairs, a bold, red sliding door is in view and once you're on the other side of the threshold the ambience has been transformed into what is known as Elbert's Steak Room. The restaurant is cozy with a private and intimate feel thanks to the mahogany tones, white linens, elegant armchairs and mood lighting.
Elbert's is strictly steak. Seriously, steak. You get it. I do however remember the waiter mentioning that a seafood option was available for the non-carnivorous creatures who come in to dine. The menu is set up where you pick your choice of meat and optional sides. Count on soup and a house salad as part of your meal; a sort-of set menu if you like. We were given the bread basket after ordering, which was accompanied by the salad soon after, which was then followed by the soup. There was a choice of 2 soups on the night that Jon and I visited; it was actually a surprise dinner, I had no idea it was being planned :) I can hear your collective,
"Awww."
The steaks tasted just like they should and they were cooked just how I like - medium. Three steak sauces were set down on the table, but I prefer natural jus the best. Jon and I shared with each other our sides; my buttered veggies and his baked potato. Since the meat is high quality, and the restaurant is definitely considered fine-dining, be prepared to pay the price. It's totally worth it, right Elbert?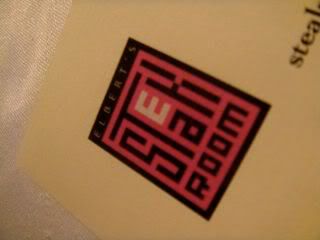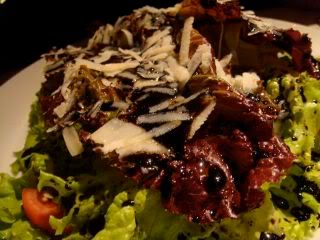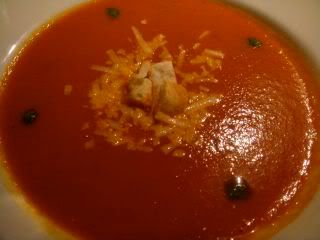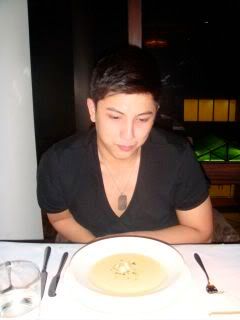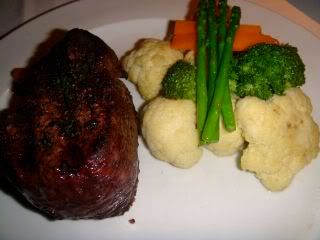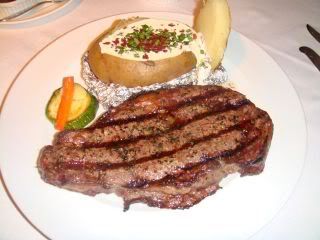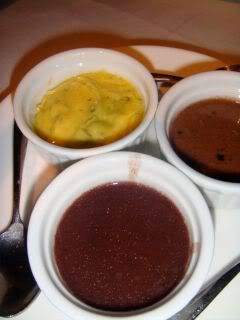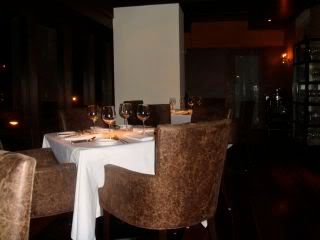 Oh I forgot... This was my surprise chocolate cake, an early birthday celebration if you will