I will be the first to state the not-so-yet obvious: I pulled quite a few "repeat offender" moves when eating my way through the city with Aileen. You'll notice that a lot of the places I'm about to blog about are the same ones I went to back in March with Jon. Isn't that how it works? We are creatures of habit and revert to what is familiar... And boy, did I want to re-familiarize myself with some NYC nosh!
Aileen, Annie and I all share a mutual love for macaroni and cheese; I mean, really, who doesn't enjoy noodles set in a creamy cheese sauce topped with even more cheese? So, of course I took them to where I experienced my first all mac 'n cheese concept -
SMAC
. It looks like I'm 4 S'macs closer to my goal that I set right
here
!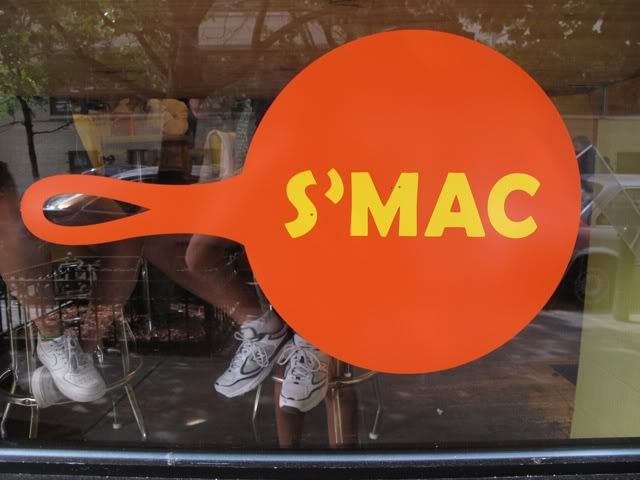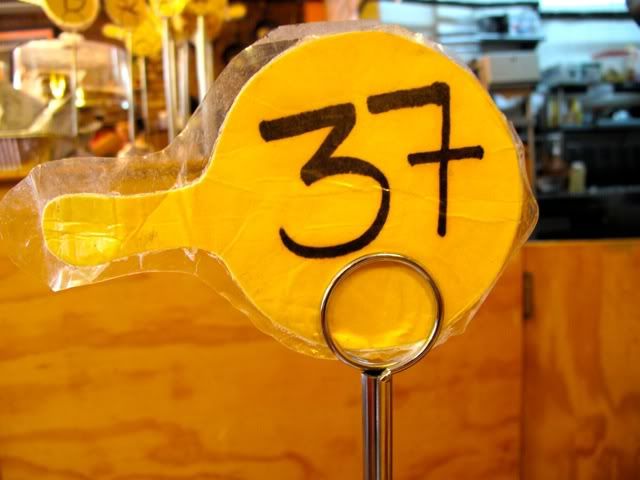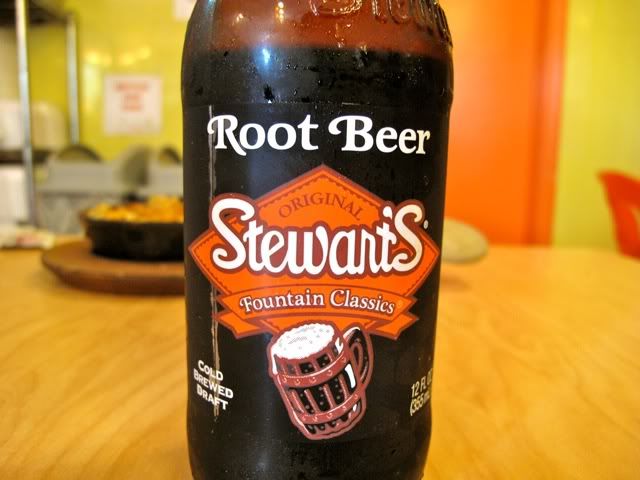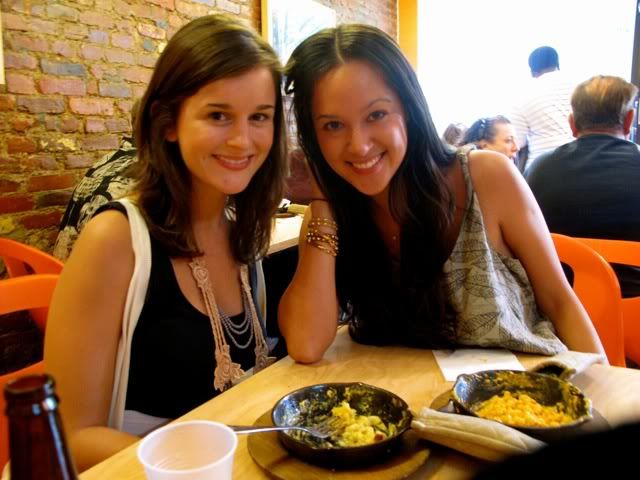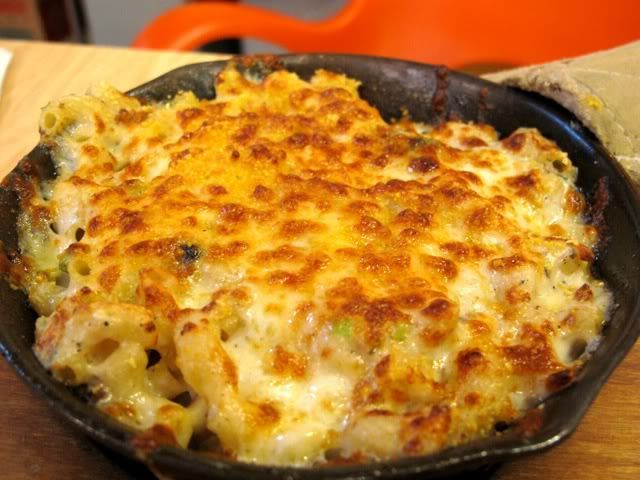 Annie's Garden Lite [cheddar, parmesan, roasted cauliflower, portobello mushrooms, roasted garlic, broccoli, scallions]