Speaking of
Kogi
specials, this is one from a few weeks back with Becca. We tried... drum roll please... UN BIG MAC!! This is how Kogi described it:
Double stacked mulita mayhem! First layer of this bad boy is grilled jalapeno, short rib, and cheese with another layer of spicy pork and cheese on top. Then both mulitas are binded together by a layer of sour cream and salsa roja. And all of this comes on a sesame seed tortilla.
They need to bring this back again - anything that combines short rib and spicy pork needs to stay on the menu. For good.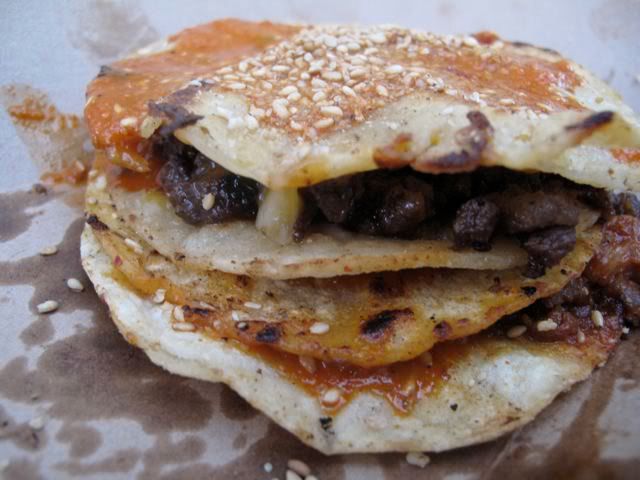 One for me...

...And one for Beccs