So there are only a few people I can be a complete pig around, and my brother happens to be one of them. He never judges me when I go through my "eat everything in site" days - and sometimes he even joins me! When I heard about the
Frysmith
food truck, I knew he would come with. Fries that eat as a meal? You better believe it!
Just when you think the food truckers can't come up with anything else, out pops a new gourmet french fry truck. Brilliant :) I mean, who doesn't LOVE a good ol' plate of french fries? Honestly, you're crazy if you don't enjoy french fries. Forget about fries on the side, at Frysmith fresh, high-quality ingredients are thrown on top of either regular potatoes or sweet potatoes. Chris and I couldn't decide on which fries to get - obviously we wanted to try everything. I told him we couldn't just order 2 things, we had to order 3. My first choice were the kimchi fries, his were the rajas fries and we settled on chili cheese fries as our third option.
The kimchi fries were SO good, I would totally get them again. I got the perfect bite with the right amount of fries, melted cheddar, a little bit of kimchi and a yummy piece of pork belly. The pork belly really did it for me! The rajas fries were good; if you love beef, you'll love the rajas fries. A bit spicy -'cause of the poblanos - but the fries and jack cheese balance it out. The chili cheese fries reminded me of a twist on the classic, probably because they use beer and chocolate for the chili. Mmmm, I wanna go back and try me some sweet potato fries!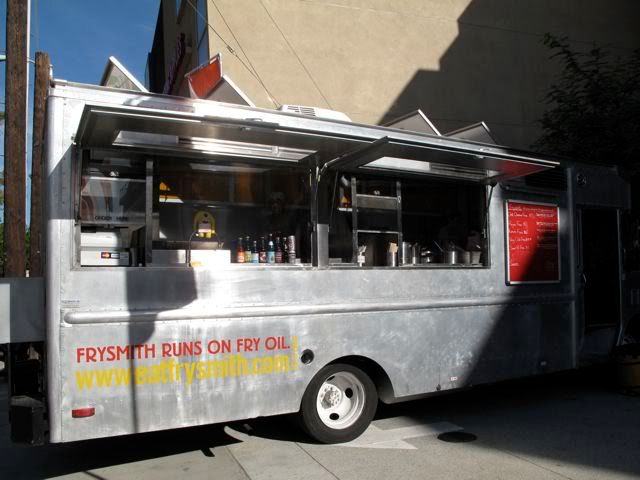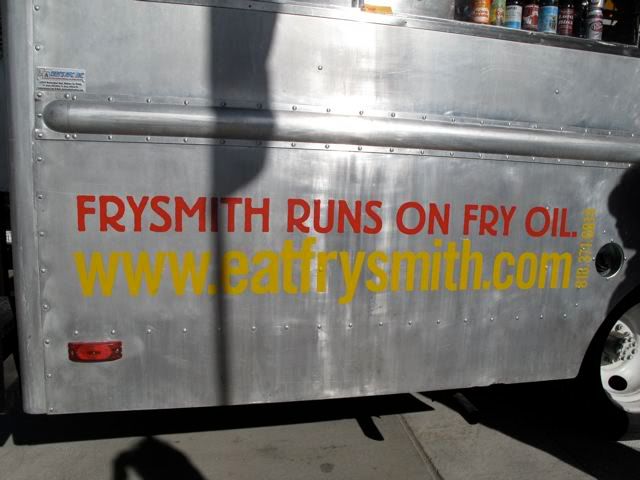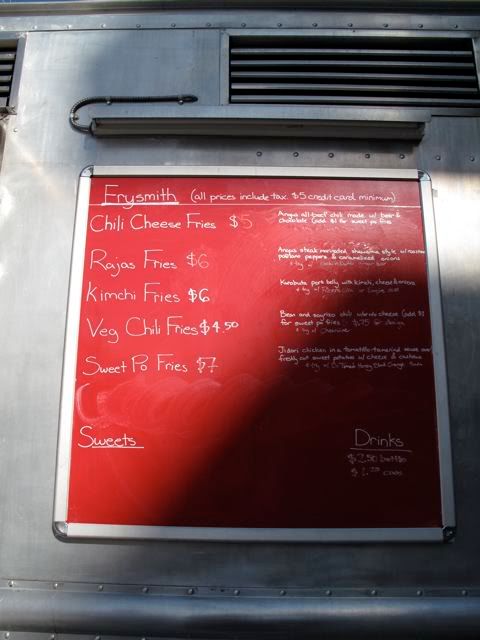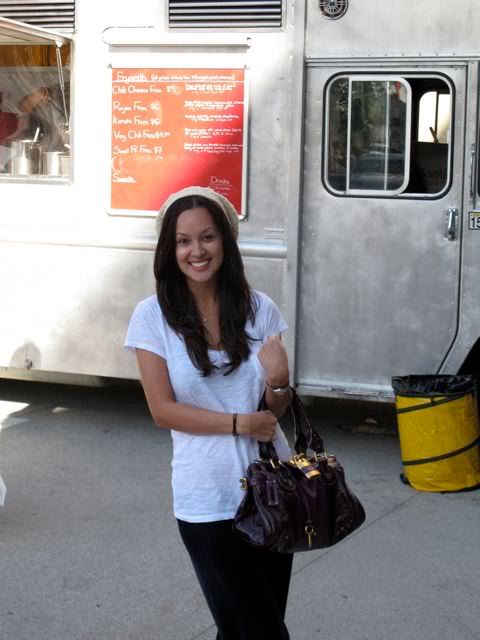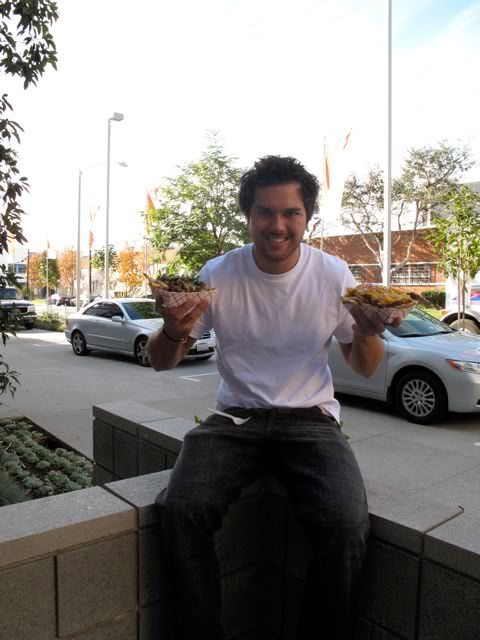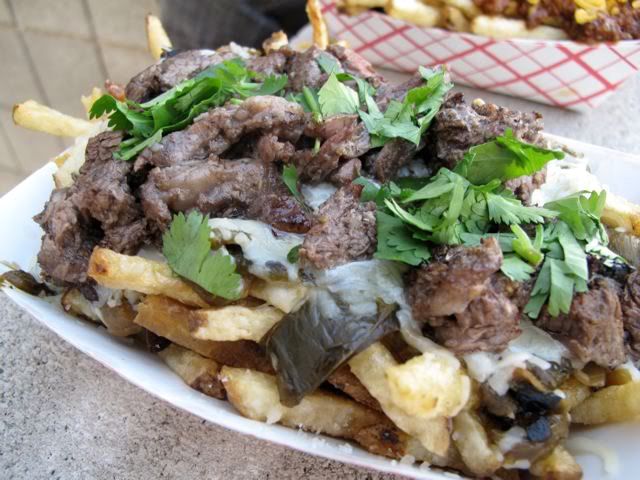 Rajas Fries [fire-roasted poblano chiles, caramelized onions, shawarma-marinated steak, jack cheese]