Last week's Kogi Special : Stems n Seeds
"An all beef hot dog with ooey gooey melted cheese, sesame mayo, sticky icky sweet chili sauce, sesame seeds, nori sea weed, and green scallions"
I've never been a fan of the hot dog, I wasn't raised eating them over in Asia... I feel like lots of my friends here are obsessed with any kind of sausage in a bun - but not me. Even at the Kogi truck, never have I ordered the Kogi dog; sometimes, that's the first thing my friends order when I take 'em! Nonetheless, I told myself I would try the specials, so here I am ordering my first 'dog from Kogi. Stems n seeds, you weren't my favorite, but I'm glad I tried ya...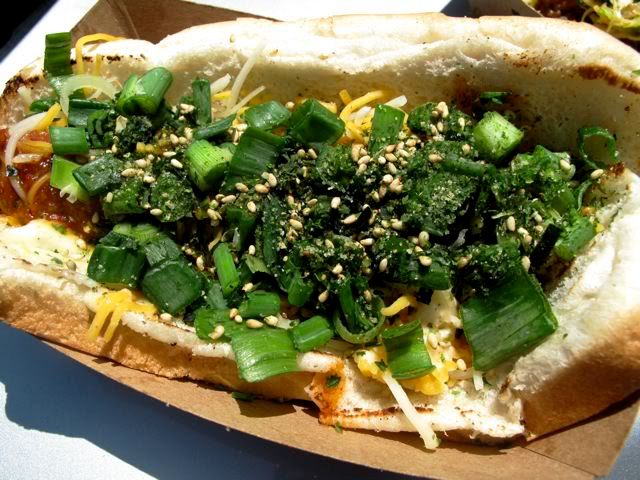 Stems n Seeds

Spicy Pork Taco